Poem by Wilbur A. Riegert, Illustrations by Vincent Hunts Horse. Click the image to see a larger version, or RIGHT CLICK HERE to save a PDF version for your own personal use.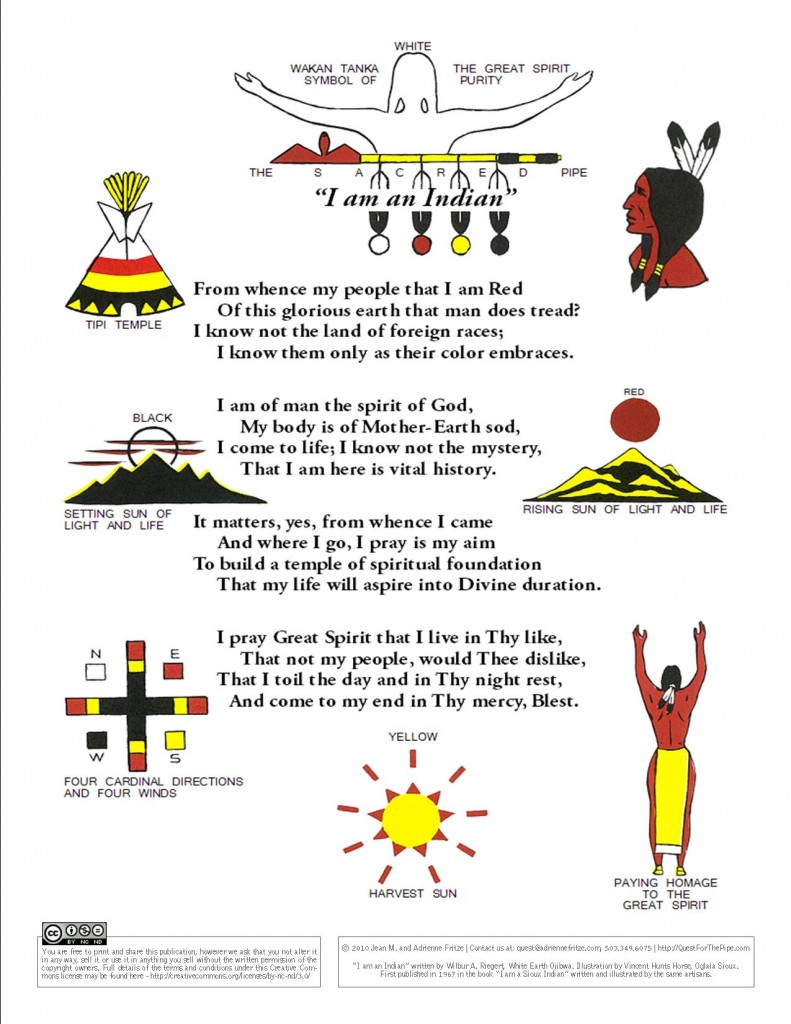 Excerpt from "I am a Sioux Indian"by Wilbur A. Riegert
Nature provides its own trials and hardships. Wild animal life, mountains, rivers, blazing hot sun and bitter winter blizzards are but a few.
Through trial and error, the American Indian prepared himself to face those tribulations. Taking his meager belongings, he moved often, guided by signs of nature. The Indian prayed for daily manna. His prayer book was a Sacred Pipe—his Cathedral the gardens of Mother Nature.
By color, the Sioux Indian Nation has always religiously recognized the four cardinal colors, represented here.